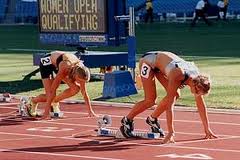 You feel called to speak, but where do you start?
I get that question a lot! People show up at this blog, but they don't really know where to go from here. So they click on links, and start reading.
All that is good! But if you want a quick reference, here are some posts that can help you, and then links to my training!
1. Join a Community
Join our Facebook group for community right off the bat! Ask questions on the wall, ask for prayer, and read others' ideas!
2. Read Blog Posts
Here are seven that will get you going!
What Does Giving a Talk Entail?
The Difference Between Teaching and Speaking
Thinking About Your Audience First
Generating Word of Mouth for Your Ministry
Speaking Plan for 2011
Accepting Where You are in Your Ministry
Creating a Fee Schedule for Your Ministry
3. Get Training
I write a LOT of blog posts on how to start your ministry, but if you want to go deeper, I also offer training. My aim in what I do is to help you launch your speaking ministry for under $100. Here's how you can do it:
Then, if you want to build the business side of speaking, you can spend under $35 for these:
I really want to make this inexpensive and accessible to those who are just starting out. I hope this helps! And remember to keep checking back to this blog for key insights–perfectly free–to help you as you speak for Him.